Custom Decal ODM Auto Dark Welding Helmets MASK
Product Detail
FAQ
Product Tags
Optical class 1/2/1/2 is comfort and secure, provide you with clear view and the best protection; Diffusion of light, variation of luminous transmittance and angular dependence allowing the welder to see clearly at different angles.
More Versatile Use -Shade Range 9-13, Viewing Area 3.62" x1.65", covering most common welding applications including TIG, MIG, MAG, MMA, Plasma cutting with grinding feature; Meets EN 379, ANSI /ISEA Z87.1-2015, safety standards .
Ultimate Clear and Highest Protection Level - Light state: DIN 4 ; Great UV/IR Protection DIN16 protecting your eyes from damaging by harmful lights, UV transmittance ≤0.00002%, IR transmittance ≤0.03%
Fast Response and Adjustable Sensitivity - Fast auto respond time(light to dark)<1/15000 seconds, super quick to prevent your eyes from being damaged by the arc; Sensitivity and delay is adjustable to meet different environments and task durations.
Lightweight and Convenient - Lightweight PP Material, much more lighter and economic; Adjustable headband can reduce the fatigue of the welder's head (neck), brings better comfort.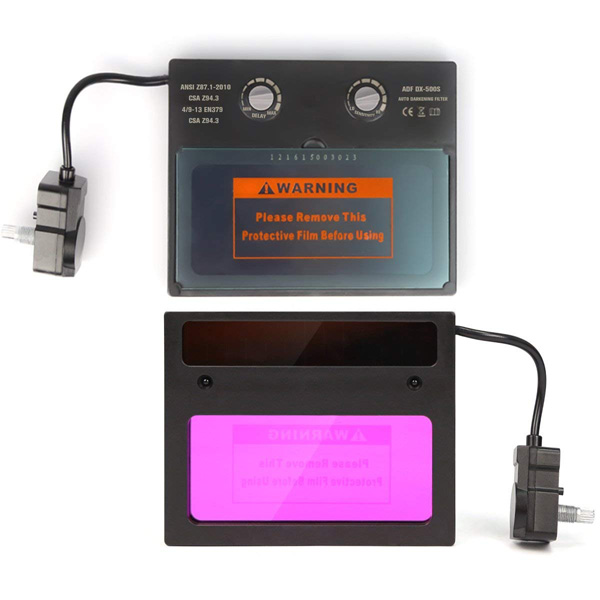 | | | | | | | |
| --- | --- | --- | --- | --- | --- | --- |
| Model | ADF DX-300S | ADF DX-400S | ADF DX-500S | ADF DX-500T | ADF DX-550E | ADF DX-650E |
| Optical Class | 1/1/1/2 | 1/2/1/2 | 1/2/1/2 | 1/2/1/2 | 1/2/1/2 | 1/2/1/2 |
| Dark State | Variable shade,9~13 | Variable shade,9~13 | Variable shade,9~13 | Variable shade,9~13 | Variable shade,9~13 | Variable shade,9~13 |
| Shade Control | External | External | External | External | Internal | Internal |
| Cartridge Size | 110mmx90mmx9mm(4.33"x3.54"x0.35") | 110mmx90mmx9mm(4.33"x3.54"x0.35") | 110mmx90mmx9mm(4.33"x3.54"x0.35") | 110mmx90mmx9mm(4.33"x3.54"x0.35") | 110mmx90mmx9mm(4.33"x3.54"x0.35") | 110mmx90mmx9mm(4.33"x3.54"x0.35") |
| Viewing Size | 90mmx35mm(3.54" x 1.38") | 92mmx42mm(3.62" x 1.65") | 92mmx42mm(3.62" x 1.65") | 92mmx42mm(3.62" x 1.65") | 92mmx42mm(3.62" x 1.65") | 98mmx43mm(3.86" x 1.69") |
| Arc Sensor | 2 | 2 | 2 | 2 | 2 | 2 |
| Battery Type | No Battery change required | No Battery change required | No Battery change required | 1xCR2032 Lithium Battery | 2xCR2032 Lithium Battery | 2xCR2032 Lithium Battery |
| Battery Life | 5000 H | 5000 H | 5000 H | 5000 H | 5000 H | 5000 H |
| Power | Solar Cell + Lithium Battery | Solar Cell + Lithium Battery | Solar Cell + Lithium Battery | Solar Cell + Lithium Battery | Solar Cell + Lithium Battery | Solar Cell + Lithium Battery |
| Shell Material | PP | PP | PP | PP | PP | PP |
| Headband Material | LDPE | LDPE | LDPE | LDPE | LDPE | LDPE |
| User Type | Professional and DIY Household | Professional and DIY Household | Professional and DIY Household | Professional and DIY Household | Professional and DIY Household | Professional and DIY Household |
| Visor Type | Auto Darkening Filter | Auto Darkening Filter | Auto Darkening Filter | Auto Darkening Filter | Auto Darkening Filter | Auto Darkening Filter |
| Low Amperage TIG | 35Amps(AC), 35Amps(DC) | 20Amps(AC), 20Amps(DC) | 10Amps(AC), 10Amps(DC) | 10Amps(AC), 10Amps(DC) | 20Amps(AC), 20Amps(DC) | 5Amps(AC), 5Amps(DC) |
| Light State | DIN4 | DIN4 | DIN4 | DIN4 | DIN4 | DIN4 |
| Dark To Light | 0.25-0.45s Auto | 0.25-0.85s Auto | 0.1-1.0s Auto | 0.1-1.0s by adjustment button | 0.1-1.0s by adjustment button | 0.1-1.0s by adjustment button |
| Light To Dark | 1/5000S  | 1/15000S  | 1/15000S  | 1/25000S  | 1/15000S | 1/25000S |
| Sensitivity Control | Low To High, by infinitely dial knob | Low To High, by infinitely dial knob | Low To High, by infinitely dial knob | Low To High, by infinitely dial knob | Unadjustable, by adjustment button | Unadjustable, Auto |
| UV/IR Protection | DIN16 | DIN16 | DIN16 | DIN16 | DIN16 | DIN16 |
| GRIND Function | NO | YES | YES | YES | YES | YES |
| Low Volume Alarm | NO | NO | NO | NO | NO | NO |
| ADF Self-check | NO | NO | NO | NO | NO | NO |
| Working Temperature | -5℃~+55℃( 23℉~131℉) | -5℃~+55℃( 23℉~131℉) | -5℃~+55℃( 23℉~131℉) | -5℃~+55℃( 23℉~131℉) | -5℃~+55℃( 23℉~131℉) | -5℃~+55℃( 23℉~131℉) |
| Storage Temperature | -20℃~+70℃(-4℉~158℉) | -20℃~+70℃(-4℉~158℉) | -20℃~+70℃(-4℉~158℉) | -20℃~+70℃(-4℉~158℉) | -20℃~+70℃(-4℉~158℉) | -20℃~+70℃(-4℉~158℉) |
| Warranty | 1 Year | 1 Year | 1 Year | 1 Year | 1 Year | 1 Year |
| Weight | 480g | 480g | 480g | 490g | 490g | 490g |
| Packing Size | 33x23x26cm | 33x23x26cm | 33x23x26cm | 33x23x26cm | 33x23x23cm | 33x23x23cm |
| Certificate | ANSI,CE | CE,ANSI, SAA | CE,ANSI, SAA | CE,ANSI, CSA | CE,ANSI | CE,ANSI |
Package:
1 x Welding Helmet
1 x Adjustable Headband
1 x User Manual
MOQ: 200 PCS
(1) Assembled Packing: 1PC/ Color Box, 6PCS/CTN
(2) Bulk Packing: 15 or 16 PCS/ CTN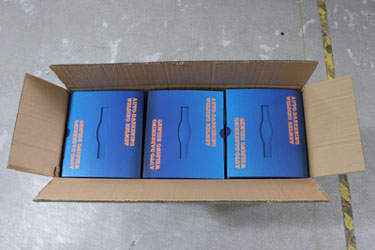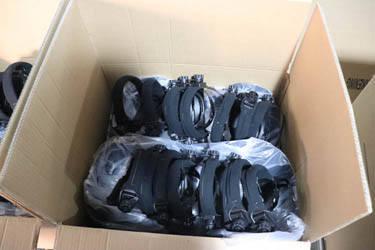 ---
---
---