Auto Darkening Welding Helmet welding mask Jaguar Series
Product Detail
FAQ
Product Tags
Welding helmets are available in two main categories: passive and auto-darkening. Passive helmets have a dark lens that does not change or adjust, and welding operators nod the helmet down as they start the arc when using this type of helmet. 
Auto-darkening helmets offer greater ease of use and convenience, especially for operators who raise and lower their helmet frequently, since sensors will automatically darken the lens once they detect the arc.
Dabu Safety Insight Variable ADF Helmet / Color: Red; Variable shade (9-13), wide viewing area (3.62" x 1.65"), sensitivity and delay adjustments,two(2) independent auto dimming sensors and easy-to-use digital controls.
Choose from grind and weld modes (use it for mig welding, tig welding and arc welding) on this value-centric welding mask.
Dabu PA Auto Darkening Welding Helmet is compatible with the Jaguar shell and ADF-DX-550E self dimming filter.
Gives you the compliance you're looking for, since it meets ANSI Z87.1+ standards and is CSA compliant.
The Auto Darkening Filter (ADF) enables welders to adapt to various working environments by controlling the shade of the lens, with adjustments for sensitivity from ambient lighting sources.
Well balanced and Convenient - High impact PA material is corrosin resistant and flame retardant, more durable and light compared to PP; Adjustable headband can reduce the fatigue of the welder's head (neck), brings better comfort.
Specification
Shell Material: PA
Auto Darkening Filter: ADF-DX-550E
Headgear Material: LDPE
Optical Class: 1/2/1/2
Viewing Area: 92x42mm(3.62" x 1.65")
Light State: DIN4
Dark State: Variable shade 9~13
Shade Control: Internal, variable
Power Supply: Solar Cell + 2xCR2032 Lithium Battery,3V
Battery Life: 5000 hours
Visor Type: Auto darkening filter
Welding Process: MMA,MIG,TIG,Plasma Welding.Arc Gouging& Plasma Cutting.
Low Amperage TIG: 20Amps
Switching Time: 1/15000s from light to dark
Turn Time: 0.1~1.0s dark to light
Lithium batteries capacity:  210mAH
Sensitivity (welding based on current size):  adjustable, low/high
UV/IR protecion:  DIN 16
Working temperature :   -5℃~+55℃( 23℉~131℉)
Storage temperature:    -20℃~+70℃(-4℉~158℉)
Package includes:
1 x Welding Helmet
1 x Adjustable Headband
1 x User Manual
Package:
(1) Assembled Packing:  6PCS/CTN
(2) Bulk Packing: 15 or 16 PCS/ CTN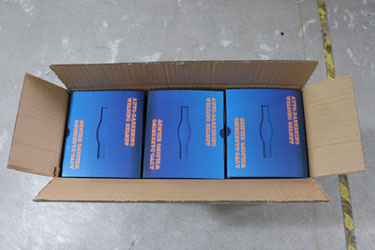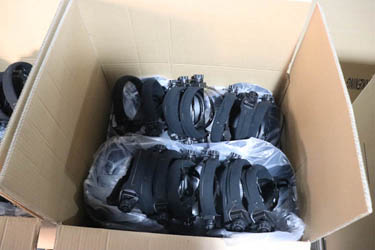 OEM Service
(1) Customer's Company Logo, laser engraving on screen.
(2) User Manual( Different language or content)
(3) Ear Sticker Design
(4) Warning Sticker Design
MOQ: 200 PCS

---
---
---